Welcome to the official site of Church of Christ in Nations (COCIN), Garki, Abuja, Nigeria. Via this site, we hope to provide you with useful information on our activities and will encourage you to join us on any of our service days.
About

Us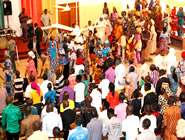 We have several church activities which are inline with our aims and objectives. These activities may be social or spiritual. All activities are geared towards improving members via good spritual growth and display of brotherly love.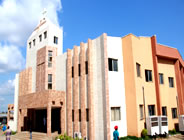 There are several church groups and departments. Members should not just be "Sunday - Sunday" worshipers. We encourage them to be active members in any of the groups or departments in the church. Some groups are gender or age based, however there are groups that cut across all demographics or/and gender. Read More...